The Azimuth Project


Blog - Exploring climate data (part 2) (changes)

Showing changes from revision #1 to #2: | Removed | Chan

guest post by Blake Pollard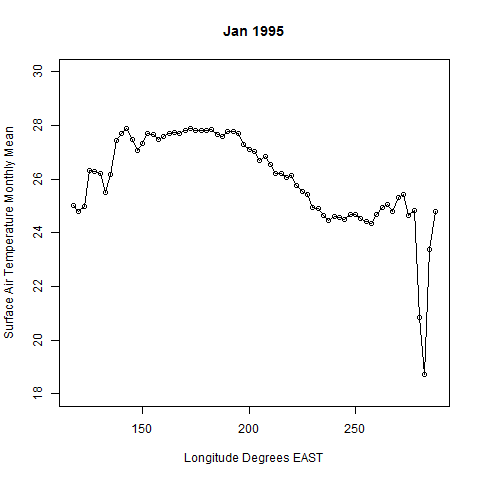 I have been learning to make animations using R. Here is an animation of the profile of the surface air temperature at the equator. So, the x axis here is the longitude, approximately from 120° E to 280° E. I pulled the data from the region that Graham Jones specified in his code on github: it's the region that Ludescheret al. used:
For this animation I tried to show the 1997-1998 El Niño. Typically the Pacific is much cooler near South America, due to the upwelling of deep cold water:
(Click for more information.) But it warms up during El Niños:
You can see that in the surface air temperature in my animation during 1997-1998, although by summer of 1998 things seem to be getting back to normal: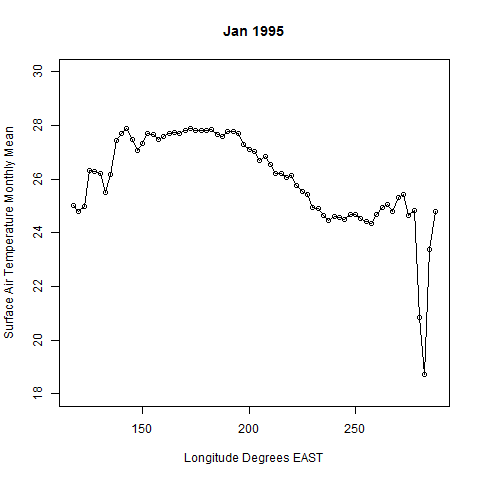 I want to practice making animations like this. I could make a much prettier and better-labelled animation that ran all the way from 1948 to today, but I wanted to think a little about what exactly is best to plot if we want to use it as an aid to understanding some of this El Niño business.