The Azimuth Project


Experiments in trimolecular reactions
A three concentration example
For the general terms and definitions used in this project see
Here we will consider a trimolecular reaction from Feinberg page 2253.
Equation 6.7 gives the following chemical reaction network.
The stochastic Petri net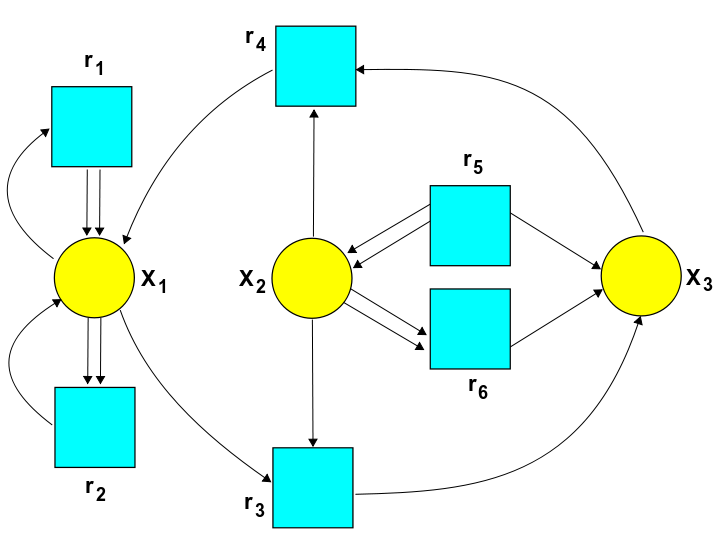 The rate equation
The solutions of this equation are given as.
These concentration levels make the rate equations zero for all time.
The master equation
We let this Hamiltonian act on and to satisfy there must exist a choice of , and that will cause all the following equations to vanish together.
By picking , and . This example has the following Petri net.