Showing changes from revision #5 to #6: | Removed | Chan
Idea
This is a place where Grit Ruhland and John Baez can talk about art and global warming.
how to deal and speak about climate change?
Grit: My opinion is: I am not interested (now), to build a weird artistic algae-computer (or any other bioenergy driven device) neither a flag-installation producing energy through wind or other gadgets, thinkable. These are examples, that won a grant this year. I would be interested in a project, that has more conceptual and actual relevance (in my point of view). Maybe I am too sceptic about these hypes on new energies, that suggest to allow business-as-usual, but will magically solve all our troubles. Only, that we don't have to use fossil energy anymore.
John:
I think you're right: the real solutions will be more painful, and also very complicated… and they will also, I believe, come rather late, after we've suffered quite a lot. I wish you could do some art that would make these points, or something like these points….
Grit: Oops, that sounds even less appealing than my point! To announce something as painful and complicated produces maybe more ignorance, from how I observed people.
John:
I guess so.
Grit: I learned from 'psychology today' that if you have something complicated to say (e.g. to students) its better to not announce it like this, because you 'prime' them - that they won't understand it.
John:
That's true. The fact is, I don't know any easy, appealing solution to the climate change problem. A lot of people tend to underestimate it, even people who claim to be concerned about it. Here's a good article:
http://abcnews.go.com/blogs/technology/2012/05/hug-the-monster-for-realistic-hope-in-global-warming-or-how-to-transform-your-fearful-inner-climate/
I'll summarize, since I seem to be throwing lots of articles at you. It says climate scientists have often avoided speaking about what they were learning about how disruptive and frightening the changes of manmade global warming will be, because they didn't want fear to paralyze the public. But now they're starting to speak more openly about it. And it suggests that we need to hug the monster - an interesting phrase, meaning to think about our fear, focus on it, and then transform it into action.
finding the topic
Grit: Since you are working on the topic of climate change - I think it is a relevant point of 'energy', isn't it?
John:
Yes, climate change is all about energy, how we get it, how we use it, why we always want more….
what role can art play?
John:
I wish you could do some art that would make these points, or something like these points….
Grit: Hm, tricky point. I would like to start rather with an open question, not to 'prove' some assumption. But maybe that's not what you meant?
John:
Whoops, you're right, I guess art should mainly not be propaganda, or try to convince someone of some fact. I don't know what would be good art related to energy or global warming. I guess I was just talking about my own attitudes towards it.
how to collaborate
Grit: What I imagine, is in case of collaboration with you: Being there and offer my skills e.g. to you, wherever you are. That you don't have to 'help' me with my project. I would prefer 'helping' e.g. you (that the big amount of time is on my side). Or even develop something together. Does this makes sense?
working methods
Grit: 1.) So, for my (artistic) point of view, reflection and discussion is part of a work itself. Within all things happening, at some point it is easy to forget good points that had been made. If one documents it, it is saved from oblivion and there is a bigger chance to maybe prepare a prospective next step - which can happen, but mustn't. I can't predict, that we will find a productive point/result/product/artifact. But we enhance the possibility with a discussion, that something may happen - and if it is "only" to learn a bit more about another field, working method and way of thinking. As visual artist I (and not only me) often feel pressure, to produce something mostly visible. The art-world is divided about that point! Conceptuals always stress the importance of the process, but it isn't easy to convince people with that. How do you feel about that?
2.)We are already in the process … So even the difficulties of starting belong to this process. I don't take them personal at all. If there wouldn't be struggles, I would become suspicious ;-) - it would be against most of my experience. You seem already to understand more, than most non-professionals in art. Even with collaborations between architects and artists it is considered as interdisciplinary work. The point can't be to force artists into science nor the other way round.
3.) The medium … Also our written discussion could be a good way of exchange. It isn't depend on the same time and I can read slowly what you wrote, think about it and look up some words, that I don't know. In written communication I am more precise, since I try to shape statements better.
4.) complete openness … my working method … Starting point: being in the dark - from that walking around, thinking and discussing: collect and fill myself with images, stories, sounds and other knowledge - next picking up random (not really, but it's not necessary to explain or categorise) thoughts, images, ideas e.g. and start building, drawing, writing or singing about it - through this "real" work, you relate back to reality, somehow. Last step - publish these "results" enable exchange and discussion and collaboration (at best). In our case we could select interesting findings or statements after a while.
5.) collaboration … how do you usually work?
John:
As for 5), to be really honest I usually like to work with grad students, where I can boss them around! I view that as an 'apprenticeship' where I teach them how to be a mathematician. I've also had plenty of collaborations with equals, though. There we usually get an idea by talking about things, then work out the details either together or separately (or usually both), and then write up a paper together.
I haven't collaborated on art much, though I'm trying to do some music with the help of Greg Egan - there he's writing some software and I'm using it to make music.
I feel quite completely confused about how we might collaborate. But that's okay.
networks
John:
By the way, there's a lot of interesting questions about 'networks' related to energy and global warming and other ecological issues… networks are quite interesting and even fun to look at.
Grit: What means 'network'? Has it something to do with self-organisation?
John:
It has something to do with that. A network is just a bunch of things connected to other things. The things and connections can be of many different types. Here are 4 examples: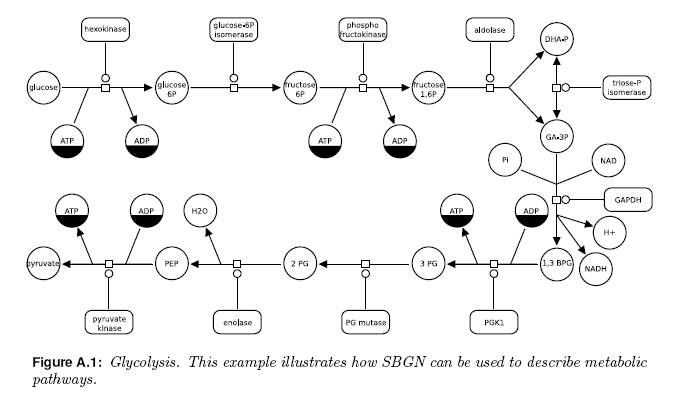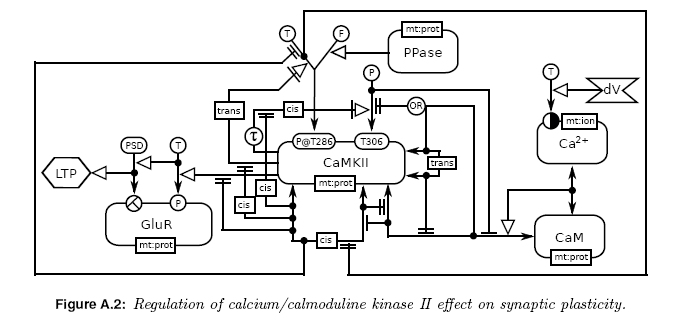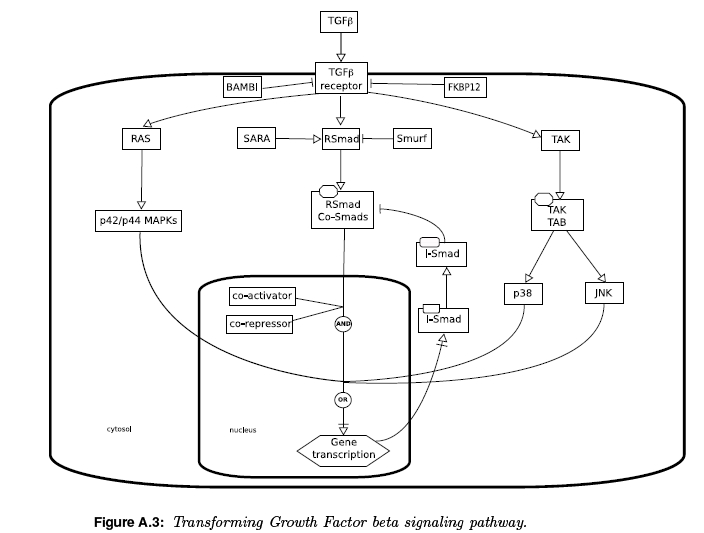 Part of the challenge is organizing the chaotic diversity of different networks into a nice science. Mathematically you can get started by treating a network as a graph, but that's just the very beginning.
It's easy for me to imagine making networks into visual art of some sort… these pictures are already a bit pretty, and they can become even nicer. But I have no big desire to make them into art - I'm already working on networks, and that's already an esthetic pursuit, to some extent.