The Azimuth Project


Blog - El Niño project (part 4) (Rev #4)

Here is the result (click to enlarge):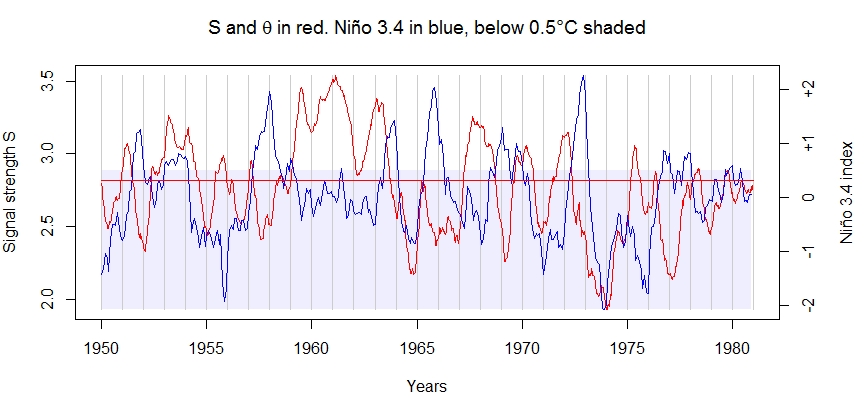 This is almost but not quite the same as the graph in Ludescher et al: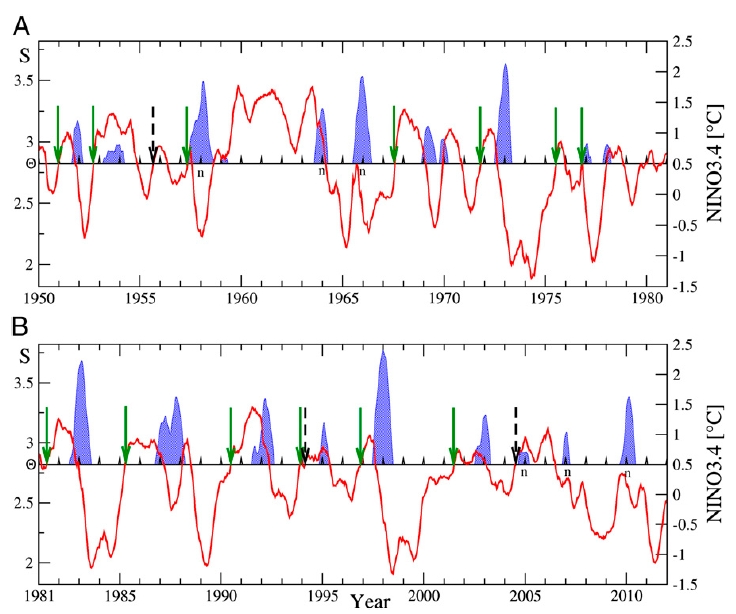 Niño 3.4
In Part 3 I mentioned a way to get Niño 3.4 data from NOAA. However, Graham started with data from a different source:
• Monthly Niño 3.4 index, Climate Prediction Center, National Weather Service.
The actual temperatures in Celsius are close to the NOAA data I mentioned last time.
But the anomalies, which actually give the Niño 3.4 index, are rather different, because they are computed in a different way, that takes global warming into account. See the website for details.
Code at Github. It took about 35 minutes to run.