The Azimuth Project


Blog - El Niño project (part 4) (Rev #3)

Here is the result: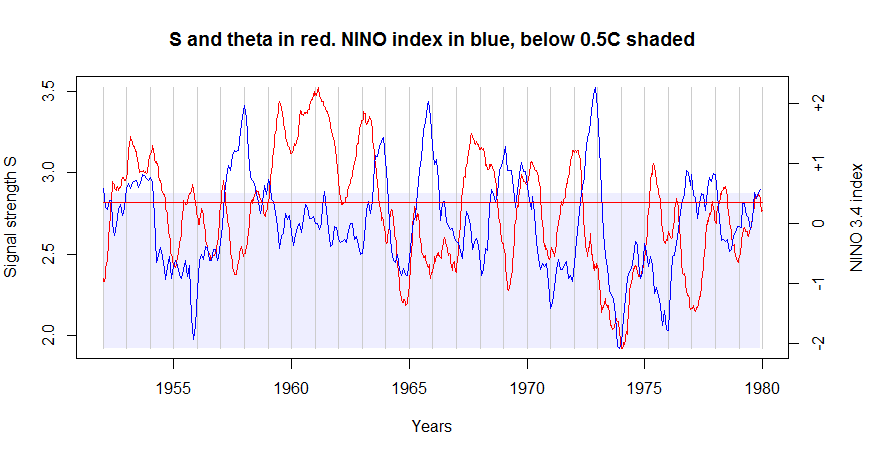 This is almost but not quite the same as the graph in Ludescher et al: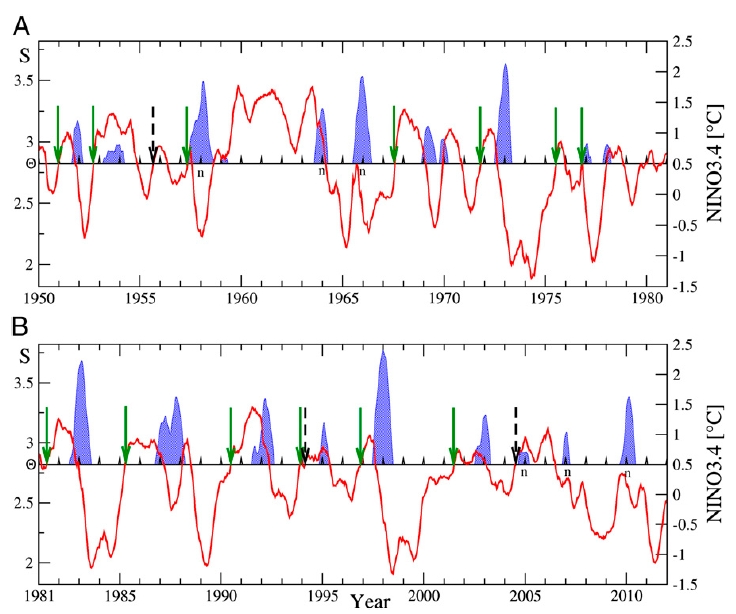 Niño 3.4
Niño 3.4 is the area-averaged sea surface temperature anomaly in the region 5°S-5°N and 170°-120°W. You can get Niño 3.4 data here:
• Niño 3.4 data, NOAA.
However, Graham started with data from here:
Code at Github. It took about 35 minutes to run.